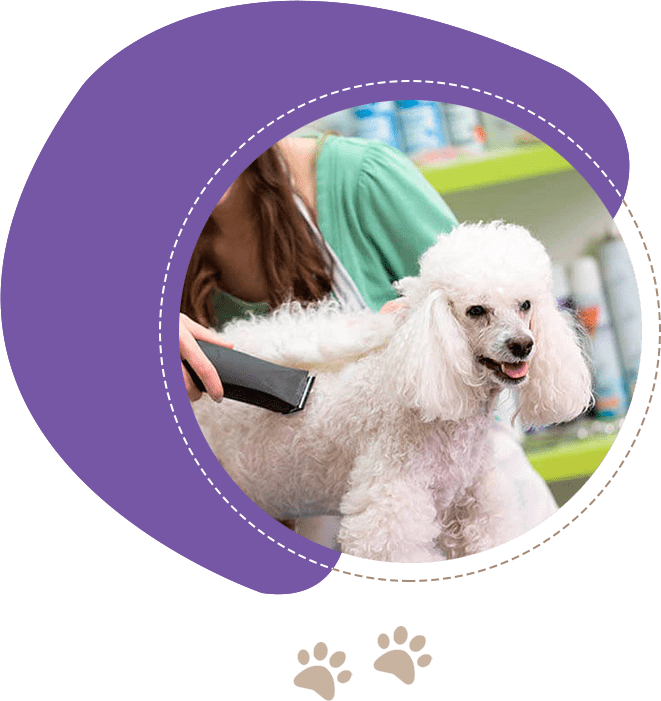 Professional Grooming Services
Canine Country Club provides a wide array of pet grooming services. Our state-of-the-art equipment and skilled pet grooming professionals will make your pet look their very best while taking special care to put them at ease during all pet grooming services. Grooming services can be scheduled with a boarding or daycare reservation or by daily appointment Monday through Saturday. Our professional groomers, stylists, and bathers take special pride in working with each pet they groom.
A bath includes bathing with a mild papaya shampoo, nail trim, ear cleaning, basic brush-out and cologne.
Full groom includes a bath with a mild Papaya shampoo, blow-dry, brushout, nail trim, ear cleaning, anal gland expression, HAIRCUT and cologne.
Nail trim
Nail grinding
Extra Brushing
Teeth brushing
Anal gland expression
Furminator - Shed Less Treatment
Sanitary trim
Hypo-Allergenic - Ideal for pets with sensitive skin.
Oatmeal - Gives dry, irritated skin the relief it needs.
Grimenator - Removes even the toughest grime for a deep clean.  Leaves coats soft, manageable and lustrous.
Whitening - Enhances the beauty of light-colored coats.  Removes unsightly discolorations.
Tar Sulfa - A tar-based medicated shampoo for pets designed to soothe irritated skin.
Flea & Tick - Kills fleas and ticks on you pet.
Conditioner - A silky cream rinse to make your pets coat soft and shiny.