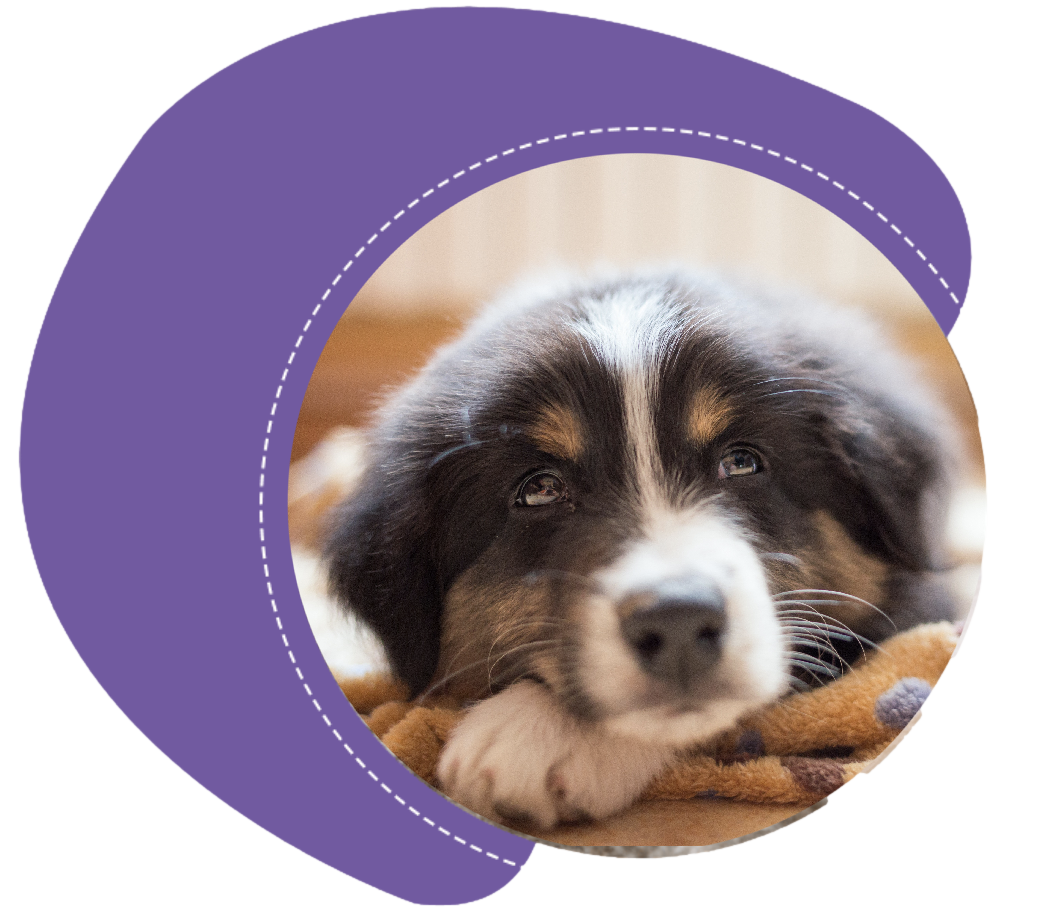 Dogs Love Boarding at Canine Country Club!
At Canine Country Club, we provide the perfect home away from home for dogs of all sizes and breeds. From indoor climate-controlled enclosures to a large outside play area, your dogs will love their stay at Canine Country Club.
Each dog staying with us will have his own indoor/outdoor run. The inside of the run is 6 feet long, and this is where your dog will find his bed, food, and water. Each dog has a kennel deck to keep them up off of the floor. We will also provide a blanket on top for extra comfort. Fresh water is provided at all times. This private indoor area is also temperature controlled so that your pet is comfortable inside, no matter what the temperature is outside!
The private outside run is 10 feet long so that your dog can get out, move about, and go potty. Your dog can see his neighbors who are also staying with us, but they will not be able to interact with each other. The indoor and outdoor areas of this 16-foot private kennel are separated by a guillotine door, which is controlled by a kennel attendant who is caring for your pet.
When bringing more than one pet to stay with us, there is plenty of room to keep them together for their stay if you would like.

Fun Time Activities and Treats for Your Dog!
We offer many extra fun activities to keep your pet busy while staying with us. Our facility is located on 20 acres of beautiful farmland. We have many places to walk your dog. We also have a fenced-in grassy play yard in front of our building and a gravel play yard inside our kennel area for lots of running and ball chasing. When the weather does not permit us to take your dog out, we have an indoor playroom for activities such as Lap Luvin', me time, and ball toss.
We also have fun treats to choose from. Your dog will enjoy licking peanut butter out of a Kong toy or a cool frozen ice treat!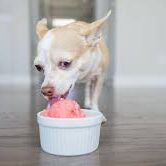 Frozen "Ice Cream"  Treats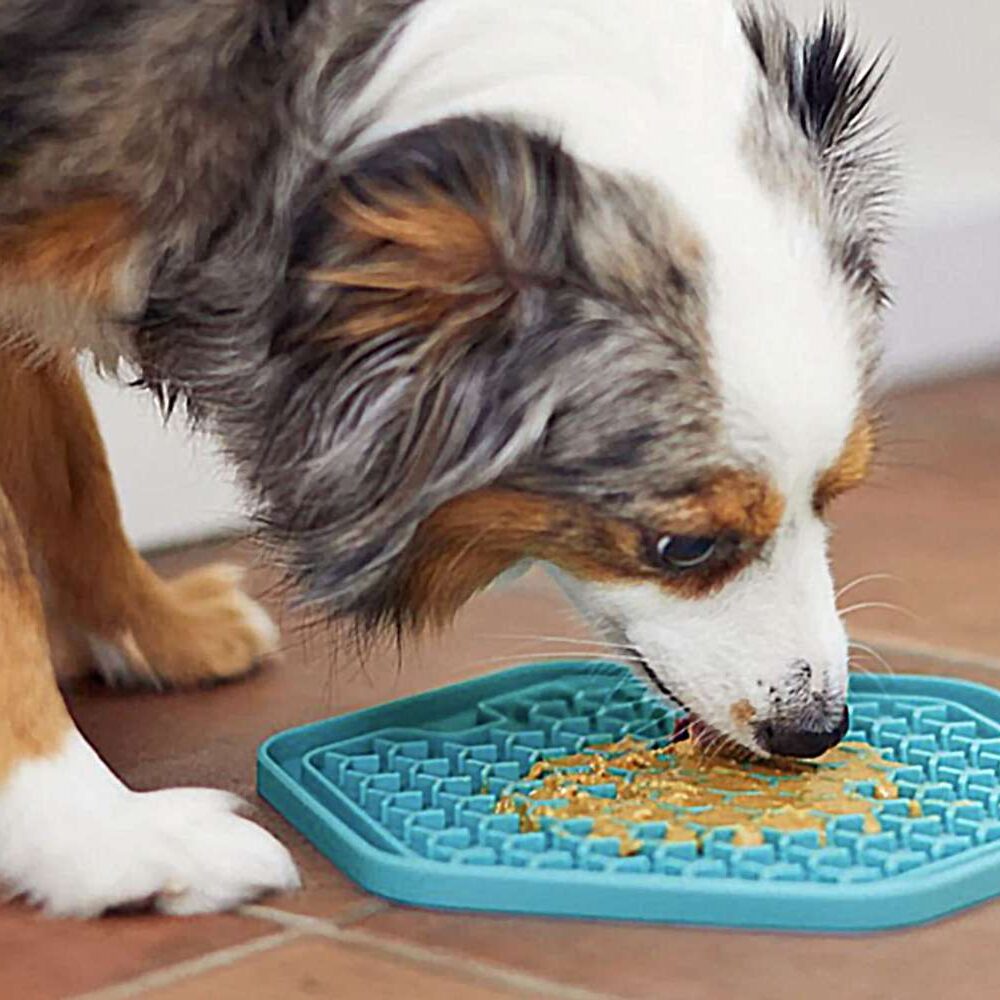 Lick Mat - Cheese or peanut butter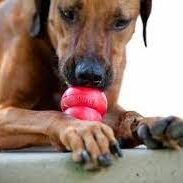 Stuffed Kong  - Can be frozen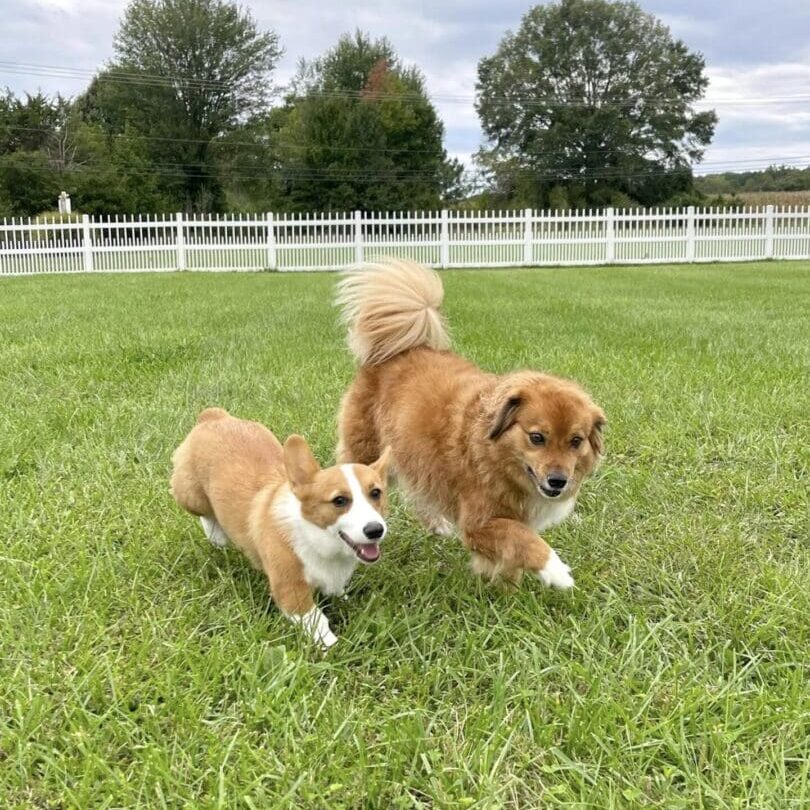 Playtime - This is great for those energetic dogs who love to zoom and play!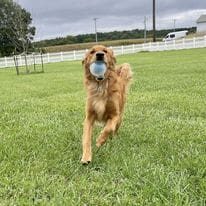 Ball Toss - We love to throw the ball for your pet! Over and Over and Over again!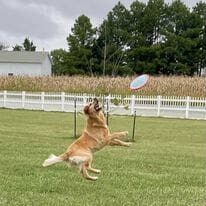 Frisbee Throw - Does your dog have frisbee catching skills? We can't wait to find out!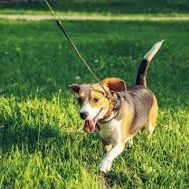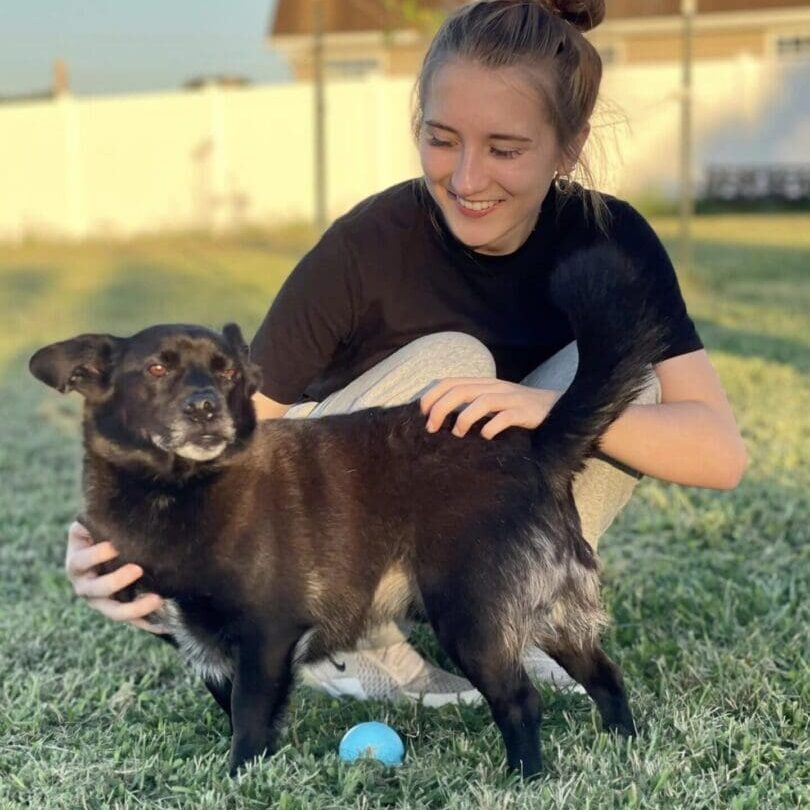 Lap Luvin' - Maybe your pet is a snuggler and would like to just sit and be pet and loved on by one of our team members.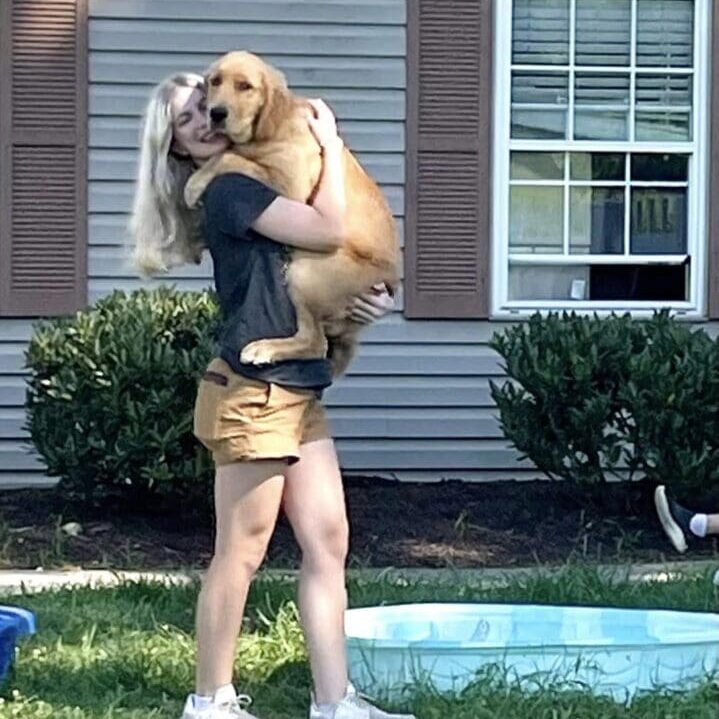 Me time - Is your pet very independent and have his own ideas how his free time should go? Well, with this activity he can roam around the field and enjoy himself while a team member watches.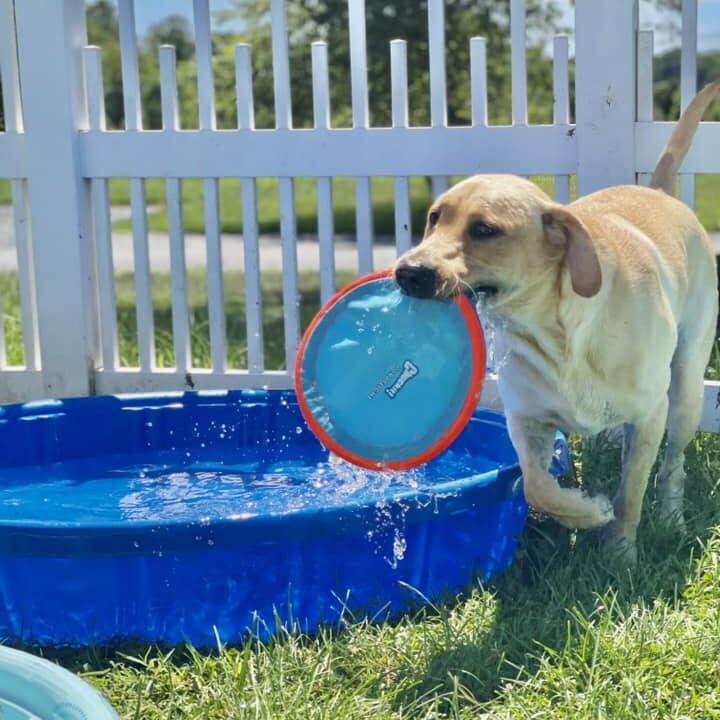 Pool Splashing - Your pet will love to cool off in the summer by splashing and playing in our pools!
$5.50 per activity per day
$10.00 for 2 activities per day
$15.00 for 3 activities per day
$20.00 for 4 activities per day
Vaccine information must be sent to us before you arrive.
Rabies
DHLPP Combo
Bordetalla
Canine Influenza (Highly recommended)
Boarding rates are charged by the day and begin the day you bring your pet in. If you pick up your pet before 12:00 p.m., you will not be charged for the pickup day.
Small dogs (up to 39 lbs.) – $29
Medium dogs (40 – 89 lbs.) – $30
Large dogs (over 90 lbs.) – $32
When you bring your pet in for boarding,
We will make sure that you have signed our boarding agreement.
We will make sure your pet's vaccination records are current and that we know which veterinarian your pet goes to. You are responsible for providing Canine Country Club a copy of your pet's current vaccinations, or have your veterinarian email these records to us before you arrive. We will not contact your vet for this information.
We will ask about your pet's health and behavior so that we may monitor him or her while staying with you. Please notify us of any medical conditions, allergies, behavior issues, etc. Nothing is too big or too small to tell us about.
We will ask for emergency numbers. We need to know how to get in touch with you, and we need the number of a person who is willing, when absolutely needed, to come pick up your pet.
If you choose to bring your own food for your pet to eat, we will need to know what food it is and the amount fed.
We do not take any bedding or blankets from home. We prefer to use our bedding for your pet.
We supply Victor Super Premium dog food. It is a Lamb and brown rice meal for normally active adult dogs. You may also bring your own food and treats for your pet at no extra charge. We will supply your pet will need for his stay, including beds, blankets, toys, bowls, and lots of other fun stuff! Please contact us for reservations or cancellations or to ask for details about our policies.